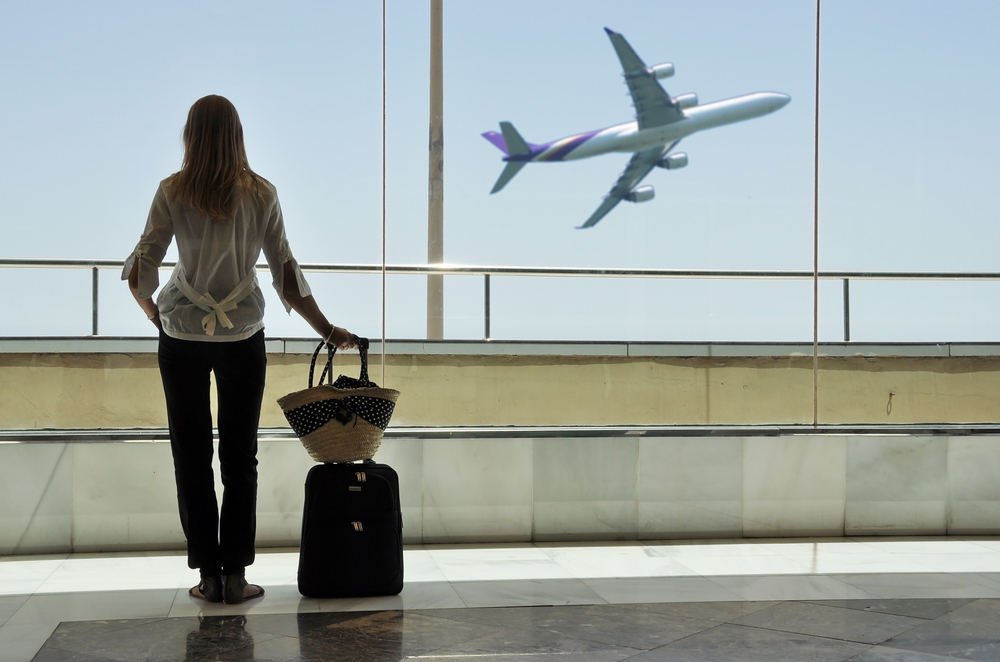 When you have Fibromyalgia or other chronic illnesses, traveling can be very tricky. I had to travel out of the country for several years and I certainly learned a lot about traveling do's and don't's. Thus I have been able to make a really good list of tips for traveling. So here it goes!
Plan ahead – book flights that don't leave too early or get you in too late, and go non-stop if at all possible. Arrive a day or two ahead of when you need to be there to allow yourself time to rest and recover from traveling before you have to be somewhere. If you are driving, then plan your travel times and stop overs so as to not do too much in a day.
Do your research and plan your trip well. Thoroughly check out the places you are going (your end destination as well as any places you will stay overnight). Check the weather thoroughly so you know how warm or cool to dress and any bad weather gear you may need. Research hotels, read the reviews, search for hotels with the best quality beds in that area or at least the newest hotels. Find places to eat where you can eat healthy. Check out info about water quality in that area as you may need to drink only bottled water.
Travel gear should be light and easy to handle. I never do carry-ons anymore, as I am always sorry about having to lug a bag around, particularly if you have a plane change. Lifting to put them into overhead bins is also not great either. I have learned to use good quality bags with rollers. No huge ones either, as they get too heavy and are unwieldy. The medium sized hard case bags are my favorite. They travel well, are light, sturdy and roll easily.
I use to have a big handbag and particularly when I traveled it would be loaded up with everything I thought I might need. But it turned out to be an added stress on my shoulder and my arms. So I got a smaller purse that goes over my head and across my body which just has the essentials and is much lighter. This was so much better. 
I do my packing over a period of many days, just a bit at a time. So as I go through the day I think of things or run across things that I should pack and I throw them into the suitcase. It is overall less stressful and I don't forget important things this way.
Pack light but not too light. Research and planning is key to knowing what you are going to need for clothes, shoes, accessories, etc. You can load yourself up too much by trying to account for any possibility. Don't skimp on things you are going to need, but also be smart about shoes or jackets and jeans that can be worn with several different outfits and mix and matched to make a smaller wardrobe go a lot further. If you are going to be in a hotel, they will have blow dryers as well as shampoo and conditioner. So cut down on what you are taking as much as possible without cutting out things you need.
Be as organized as possible when packing. One thing that drives me crazy is not being able to find things that I packed, so I started using luggage and smaller zippered bags that have more compartments and organization built in that make it so much easier to find the things I need.
Ergonomics of your travel can be very important. If you are driving or even riding in any kind of vehicle, make sure your back and neck are well supported and you are able to comfortably maintain good posture throughout the trip. If the trip is long, break it up with short or long stopovers where you can get up, move and walk around and even rest. When we did a long road trip driving across country we paced ourselves well, took breaks throughout and stayed over a day or two in choice locations.
Wear comfortable shoes and clothes. Loose, comfy clothes and shoes really help. I cut out the labels from inside my clothes too. For planes I would dress warm or dress in layers as I usually get cold on a plane and am happy to have a jacket or sweater.
Water and food quality can vary in different states and countries. Be careful when you are in areas of lower quality or lower standards of water, produce and food preparations. Spending a day with food poisoning or drinking water with bad bacteria isn't fun. Drink bottled water and only use higher quality restaurants. For longer trips I'd recommend staying at a place with a kitchen and buying healthy food to eat.
Avoid snacking on junk and eating out too much. Go to a grocery store or health food store and stock up on healthy foods that you can eat for some meals and snacks. Bring easy to carry snacks with you so you aren't tempted to eat junky foods. Try to avoid sugary drinks or snacks. 
Meds, supplements and remedies: There are easier ways to pack these without having to take a million bottles. There are pill holders/organizers that you can use to put your daily vitamins/supplements and any meds in for traveling. There are even some that have compartments for morning afternoon and evening. This makes things a lot easier. Then you can use small plastic bags for any meds or supplements that are only occasional use.
This way you can still travel light and make it easy to take all of the usual things you take throughout the day.
Get good sleep at night and rest during the day when needed. Give yourself plenty of time to get to sleep and then sleep in late if needed. Being in different beds and different environments can affect sleep, so allow for more time to be able to get a good night's sleep. And make a point of taking short rests throughout the day when you can.
Exercise – get in some exercise when you can. Many hotels have elliptical machines for low impact exercise, or you can do a Canadian Air Force exercise routine or a Yoga routine in the morning before showering. Exercise produces more endorphins, which will help you to feel better throughout the day.
You can take along a cushion for comfy seating on a plane or in the car. I also use a neck pillow in the car that just fits around the top of the car seat and gives my neck good support. Make sure you have plenty of leg room (you can pay a little extra on a flight to sit in an exit seat that allows a lot more leg room and I think it is worth it). In a car, make sure you have as much leg room as possible so you can stretch out your legs. There are also travel neck pillows that are air-filled, making it easy to pack them as they deflate and inflate.