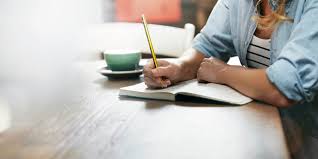 I am going to lay out here a short summary of things that help or what I have found to be most beneficial to lessening symptoms.
This is something you can review often, and as you have tried each yourself – either newly or in the past – you can mark those points that you have found to be helpful for you. You can also add others factors that you have found by other means that are not on this list and end up with a tailored list for you of all the things that help to improve your condition.
You can also review your journal to analyze good and bad days and anything noted that contributed to improvement or worsening. This may give you additional points you want to add to the list.
What has helped me and I classified as valid and useful treatments:
Getting good sleep – there are many supplements and handlings you can do to get good sleep each night, and the ones I know are covered in my book and on this website.
Handling any nutritional deficiencies with healthy diet and supplements including vitamin D, minerals and trace minerals, omega 3 oil, and high quality protein.
Handling any infections – whether bacterial, viral, yeast or other infestations – under a doctor's care.
Handling any hormonal deficiencies with bio-identical hormone therapy under the care and direction of a competent doctor.
Exercise: Whatever you can do. It is important that such exercise includes a proper warm-up, stretching, some cardio and muscle strengthening. Make sure to go very, very light and build up very gradually. Do not overdo it. The Royal Canadian Air Force exercises, Yoga, swimming and water exercises are all good choices, but certainly are not the only options.
Heat and particularly wet heat. This could be a long, hot shower, a hot bath with Epsom Salts, an infrared sauna or heat-packs.
Getting rid of or greatly lessening stress in every aspect of your life – work, home, relationships, financial, etc.
Healthy eating: Some of this is outlined here in this book, but much more is covered in another book that will be out soon called HealthKick: Easy Healthy Living Hacks – which you will find on Amazon Kindle.
Drinking a lot of fluids, preferably water, and keeping yourself well hydrated.
Cut out the caffeine, nicotine, sugar and simple carbs as much as you can. These are your enemies. Instead eat lots of vegetables, lean proteins and balanced meals.
Avoid toxins as much as possible, such as many cleaning products, pesticides, hair and skin products, air pollution, tap water in some areas, smoking, etc.
Avoid taking prescription or OTC pain meds and anti-depressant drugs if at all possible or work to phase them out as you can. The long-term use of opioids as well as OTC pain meds can have bad side effects so these should only be used when absolutely necessary and phased out as soon as possible.
Keeping a daily log or journal of pain levels, sleep, meds taken, supplements taken, exercise, etc. and any changes in your routine or stress levels. This makes is so much easier to locate triggers and isolate factors that worsened or improved your symptoms.
Good posture, good work and sleep ergonomics. Specifically, I recommend the Gokhale method.
Proper breathing techniques.
Therapeutic massage, which includes the common trigger points.
Chiropractic adjustments, as long as they are gentle and also use heat and massage.
Comfortable shoes and clothes.
A good mattress that has a thin layer of soft cushion but also has excellent support.
Guaifenesin regimen – if also accompanied by not using skin products with salicylates.
Avoiding common or known triggers.
Do things you love and enjoy as much as you can. Cherish and be grateful for the good things in your life. Spend time with those you love and do all you can to experience happiness. Healing the soul can go a long way toward healing the body.