The Purpose of this Site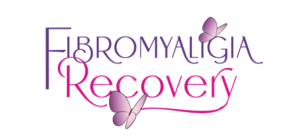 This site is here to provide the information that will allow you to make an informed decision as to whether you might have this illness, and give you the right direction as to how to proceed in repairing yourself and freeing yourself from the suffering that comes with this disease.
Fibromyalgia is fairly new. Twenty years ago there were very few doctors who knew anything about it and even they knew very little. In fact, in May of 1987, the Journal of the American Medical Association described fibromyalgia as "…an emerging but controversial condition" which underscores how little is known about this condition which affects an estimated 2% to 8% of the entire US population.
Now, fibromyalgia has become more known but still no one knows exactly what causes it and because of that most doctors simply prescribe drugs for fibromyalgia that only mask the symptoms and in some instances add their own serious side effects to the mix.
Who am I?
I have spent a lot of time over the last 18 years researching all manner of theories and treatments. I have taken many long trips to see various fibromyalgia specialists from Florida to California and many stops in between.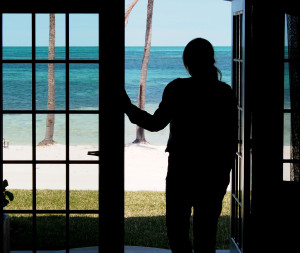 Over these years I have found that there are some sensible treatments that helped a lot and made things better, some that are scams, and some that actually made matters worse. The purpose of this site is to help save others who are suffering with Fibromyalgia from the trouble and grief of trying to wade through all of it to locate truly workable treatments and handlings.
I am not a doctor, nor am I medically trained. I am simply a Fibromyalgia sufferer. After having held some high-stress jobs and burning the candle at both ends for many years, I got to the point where I could hardly function at all. Over the 18 years that I have known I had Fibromyalgia, I've covered a lot of ground on the subject. Hopefully, I can save you a lot of time by imparting the knowledge I have since learned.
Believe me, this site is not about selling a book or selling anything. In fact, I will send you the book for free if you want it and don't want to pay the $2.99 it cost on Amazon Kindle. In truth, a lot of the information from the book is right here on the website.
What I truly hope is that this site will allow many to simply walk their own path out of the emotional darkness that chronic pain can bring and return to a state of improved health and happiness.
Get Going – Fibromyalgia Can Get Better!
Don't just take painkillers and go on hoping that fibromyalgia will all go away, because it most likely won't. Learning about your condition is vital. Lifestyle changes and a number of other paths exist to begin your body on a pathway to recovery.
Life is good for me now. I work full time, I swim, clean, cook, garden, and truly have recovered my life. I take no drugs or painkillers. My only hope is that this site can help others do the same.
Read the information provided on this site. I've also written a book with more detailed information that is available on Amazon. There are also other key books that I reference in this site that I recommend. See for yourself what makes sense and start on a real program to full recovery!