There is good news here about Fibromyalgia medications, but you may have to wade through some bad news here before you get to it. I'd skip right to the good news, but I think it is important that you have the full picture and know about all of the options that are out there.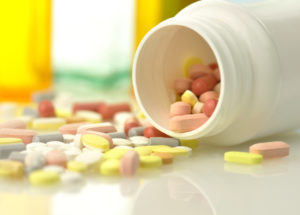 Nearly every day, when I do a Google search for news about Fibromyalgia, I see articles like this one, "Fibromyalgia Treatment Market – Know Latest Trends & Forecast for Long-Term Business Planning." These articles include information such as this…
The study provides an in-depth analysis of the Fibromyalgia Treatment Market along with the current trends and future estimations to elucidate the imminent investment pockets.
• It offers Fibromyalgia Treatment Market analysis from 2020 to 2030, which is expected to enable the stakeholders to capitalize on the prevailing opportunities in the market.
• A comprehensive analysis of four regions is provided to determine the prevailing opportunities.
• The profiles and growth strategies of the key players are thoroughly analyzed to understand the competitive outlook of the global Fibromyalgia Treatment Market growth.
Currently, Fibromyalgia medications are a 1.4 billion per year market and it is estimated to increase to 1.8 billion dollars. Drug companies seem to delight in profiting from the huge increase of FM sufferers. 
And think about it, the longer you are taking their meds, the more money they make. So they certainly have no inspiration to "cure" anyone. Just masking some symptoms is all most of these meds attempt to accomplish. But there is a new type of medication that may be a game-changer.
First, let's do a quick summary of the medications that have been around for a while and have been the most common ones that are prescribed for Fibromyalgia.
Cymbalta (Duloxetine)
Common side effects of Cymbalta include:
nausea, dry mouth, constipation, diarrhea, fatigue, tired feeling, drowsiness, difficulty sleeping, loss of appetite, and dizziness.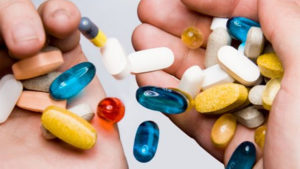 Some patients may experience withdrawal reactions such anxiety, nausea, nervousness, and insomnia.
Savella (Milnacipran),
Common side effects of Savella include:
nausea, vomiting, upset stomach, bloating, dry mouth, constipation, loss of appetite, dizziness, drowsiness, tired feeling, increased sweating, headache, hot flashes (flushing), swelling in your hands or feet, sleep problems (insomnia), weight changes, decreased sex drive, impotence, or difficulty having an orgasm.
In addition to common side-effects, there is also this warning:
Savella is similar to some drugs used for the treatment of depression and other psychiatric disorders. Antidepressants such as Savella may increase the risk of suicidal thinking and behavior (suicidality) in children, adolescents, and young adults. Tell your doctor if this occurs while taking Savella. Tell your doctor if you have serious side effects of Savella including fast or pounding heartbeat, painful or difficult urination, seizures, yellowing eyes or skin, dark urine, severe stomach or abdominal pain, black or bloody stools, vomit that looks like coffee grounds, or easy bruising or bleeding.
Lyrica (Pregabalin)
Common side effects of Lyrica include: infection, ataxia, blurred vision, constipation, diplopia, dizziness, drowsiness, fatigue, headache, peripheral edema, tremor, weight gain, visual field loss, accidental injury, and xerostomia. 

Other side effects include: abnormal gait, abnormality in thinking, amnesia, arthralgia, asthenia, cognitive dysfunction, confusion, edema, neuropathy, sinusitis, speech disturbance, vertigo, visual disturbance, myasthenia, amblyopia, increased appetite, and twitching.
It also states that one "may experience depression, suicidal thoughts/attempts, or other mental/mood problems."
Pitfalls on these Meds
Several years ago a study conducted by the Mayo Foundation for Medical Education and Research found that there was a definite need to limit the use of prescription medications for treating fibromyalgia and that these meds, as a sole form of "treatment", were not making people well.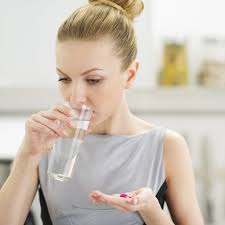 In this study, thirty-nine patients with Fibromyalgia Syndrome (FMS) were interviewed about their symptoms at the very beginning of the study. Twenty-nine of those same patients were interviewed again 10 years later. Of these 29 (median age of 55 at second interview), all had persistence of the same FMS symptoms. The percentages of patients with pain or stiffness, sleep difficulty and/or moderate to severe fatigue were pretty much the same as on the initial testing 10 years prior. And 79% of these patients were still taking medications to control their symptoms 10 years later. You can read more about this study here: https://thefibrodoctor.com/traditional-medicine-offers-little-for-fibromyalgia/
However we can conclude that these Fibromyalgia drugs don't fix anything, they only mask. And masking the symptoms may be needed for a while, but masking as the sole treatment simply means that you are sentencing that person to a lifetime of pain and trauma with the added side effects of long-term use of these drugs.
A New Type of Fibromyalgia Medication 
The Chairman and CEO of Virios, Greg Duncan, stated,
Fibromyalgia is a chronic disease that affects 10 million patients in the U.S. As many as 40% of FM patients are being treated with opioids, according to market surveys. This is particularly troubling given FM patients treated with opioids have been shown to experience worse outcomes among multiple assessment domains. Consistent with our mission, Virios Therapeutics is developing the non-opioid IMC-1 with the end goal of advancing care for hundreds of millions of patients globally in need of new FM treatment options."
This new medication by Virios is an orally administered, fixed-dose, antiviral therapy combining Famciclovir and Celecoxib.
The uniqueness of this approach has garnered IMC-1 "fast track" designation by the U.S. Food and Drug Administration (FDA), the first of its kind for a new FM development candidate. It is the Company's hypothesis that HSV-1 related immune responses can serve as a catalyst for symptoms commonly associated with FM, irritable bowel syndrome ("IBS") and related disorders. This hypothesis is supported by both clinical and mechanistic data, the latter of which has suggested that HSV-1 is actively replicating in the tissue of patients diagnosed with FM and chronic GI disorders, such as IBS.
This new medication is in late-stage trials and we have high hopes that this may be more helpful to the millions of people suffering with Fibromyalgia. 
We will keep you posted.